You are here

Economic Coo
Economic Coo
Submitted by Atlas Indicators Investment Advisors on June 12th, 2020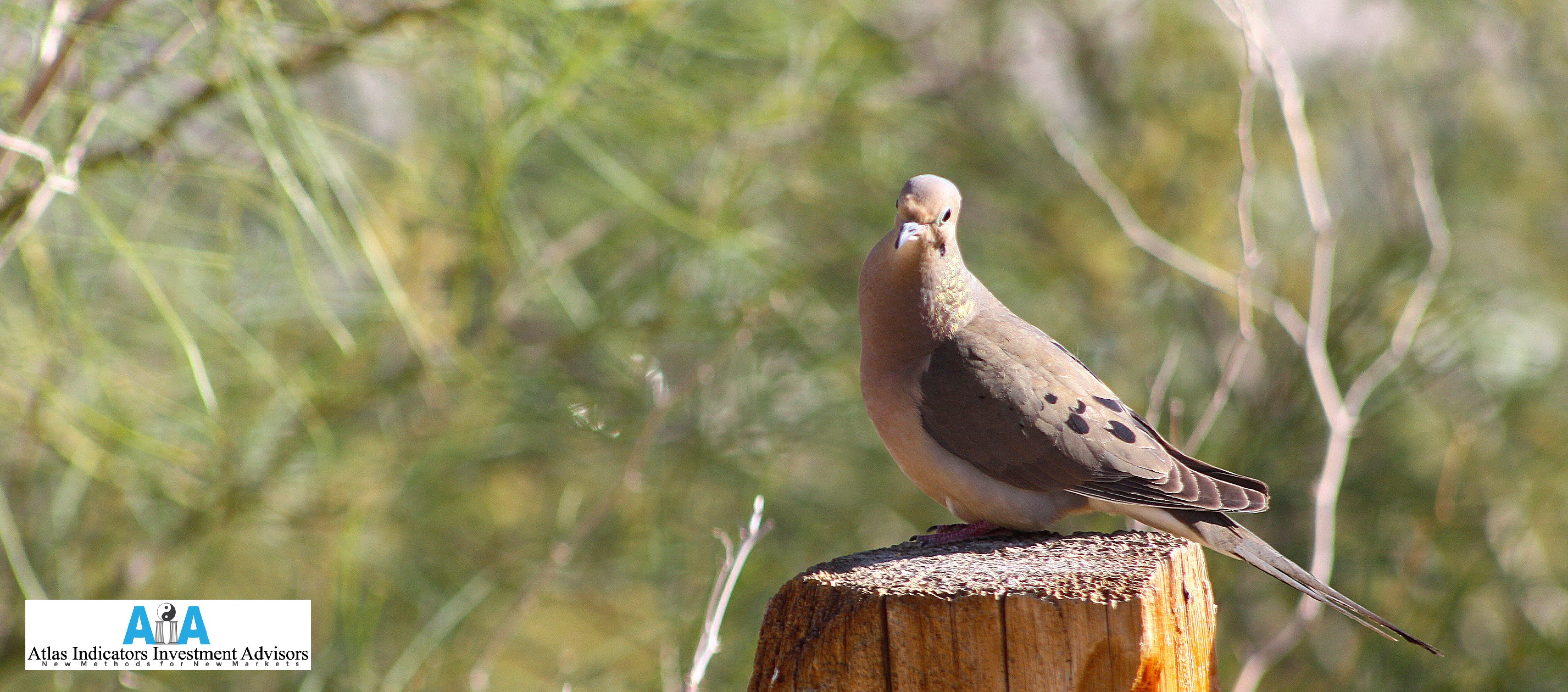 Mourning doves are found throughout America and have large populations in most places they reside. They are a hearty animal, capable of surviving in a variety of conditions, including summers in desert climates. As you know, deserts are challenging environments. Relative to other parts of earth, little grows here and that which does is highly adapted. For these birds to survive, they hang out low to the ground where the temperature is more hospitable and harsh winds are less dangerous.
Our economic environment is a little desert like these days. Companies which aren't adapting to the new conditions are having a difficult time surviving. Even some of those firms making adjustments are like a lawn of Bermuda grass in the Sonoran Desert, they need support to weather the current economic season.
Birds at the Federal Reserve are adapting and thus providing liquidity to America's thirsty economy. Just two days ago the central bank finished its most recent Federal Open Market Committee (FOMC) meeting, and the cooing Doves (those more concerned with keeping rates low and recently on the floor to support employment and economic growth) outvoiced any screeches from Hawkish (those worried about inflation) central bankers.
In opening remarks given at the press-conference following the FOMC meeting, Chair Jay Powell acknowledge the dovish nature of the committee. They want to keep hydrating this desert with experimental policies and a virtually zero overnight lending rate. He went as far as to say, "We're not even thinking about thinking about raising rates." Liquidity should not be an issue for this economy's financial system for now. Of course things change, even in the desert. This help seems refreshing like when the rain breaks the scorching temperatures of the Coachella Valley. But one day we could be reminded of another biome, the desert dry wash. These areas are prone to severe flooding when water from overly liquid conditions isn't able to be absorbed fast enough. During these events, even desert doves get away from the floor.