You are here

Logjams II
Logjams II
Submitted by Atlas Indicators Investment Advisors on November 27th, 2021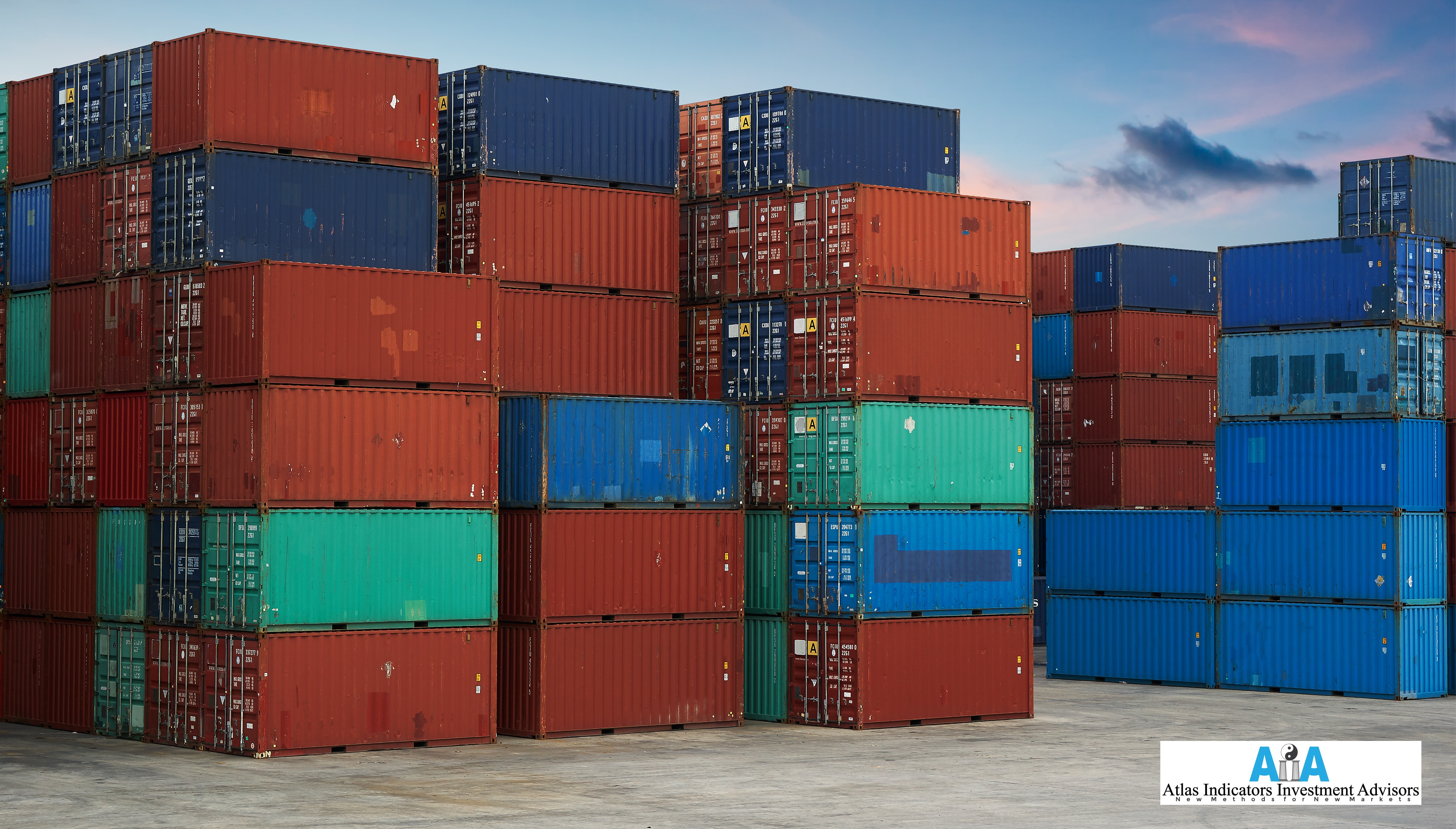 Rivers are useful metaphors to use when thinking about an economy. Don't take my word for it. Alan Greenspan, the former Chair of the Federal Open Market Committee (FOMC), used the figure of speech in these remarks to the National Association of Home Builders in early 1995, addressing the lag with which monetary policy acts. In short, he suggested that when a barge is on a river, the crew must begin navigating turns long before a bend is reached, all the while currents change beneath the vessel.
Logjams are one thing Alan didn't consider in his commentary. Jerome Powell (the current FOMC Chair) wouldn't leave them out today if he used the metaphor. They are evident in a variety of places, but like a river, they are changing and slightly different than the ones Atlas wrote about earlier this year here when item-specific shortages were the challenge. Now, transportation itself is largely the problem.
Logjams aren't created by a single fallen tree. Trees collect at chokepoints as they become entangled with other trees or get snagged on debris on the riverbank or beneath the surface. One by one they pile up, slowing the flow of the river. Sound familiar? Here in America, we have issues at the port, a shortage of long-haul drivers, and backups at the Chicago railyards through which all of the seven U.S. Class 1 railroads pass.
These timber formations can take years to develop or crop up quickly in the case of a natural disaster. Our economy is suffering the consequences of such an exogenous event, and chokepoints developed quickly in our just-in-time supply chain order flow. Logjams can grow exponentially, changing the topography of the surrounding land as well as water's course and speed. When they finally break open, this can alter the environment in unpredictable ways.
Our economic logjam is being addressed now, but it's still too early to know when the economy's flow will return to normal or even what normal will be after it breaks open. Right now, pools of goods are piling up offshore and in railyards, creating scarcities which are impacting prices. Additionally, it is causing the landscape of manufacturing to change. Firms which would otherwise produce outside the confines of America have started onshoring production capabilities, circumventing the need to import various wares and thereby changing the employment landscape.
Logjams hold back a lot of pressure. Our economic logjam is building up pressure as well. How the economy looks after it is released will depend in part on the pace of depressurization, but we won't know for sure how it will look until then, further complicating Jerome Powell's navigation plans.