You are here

All About That "Base" 
All About That "Base" 
Submitted by Atlas Indicators Investment Advisors on March 5th, 2021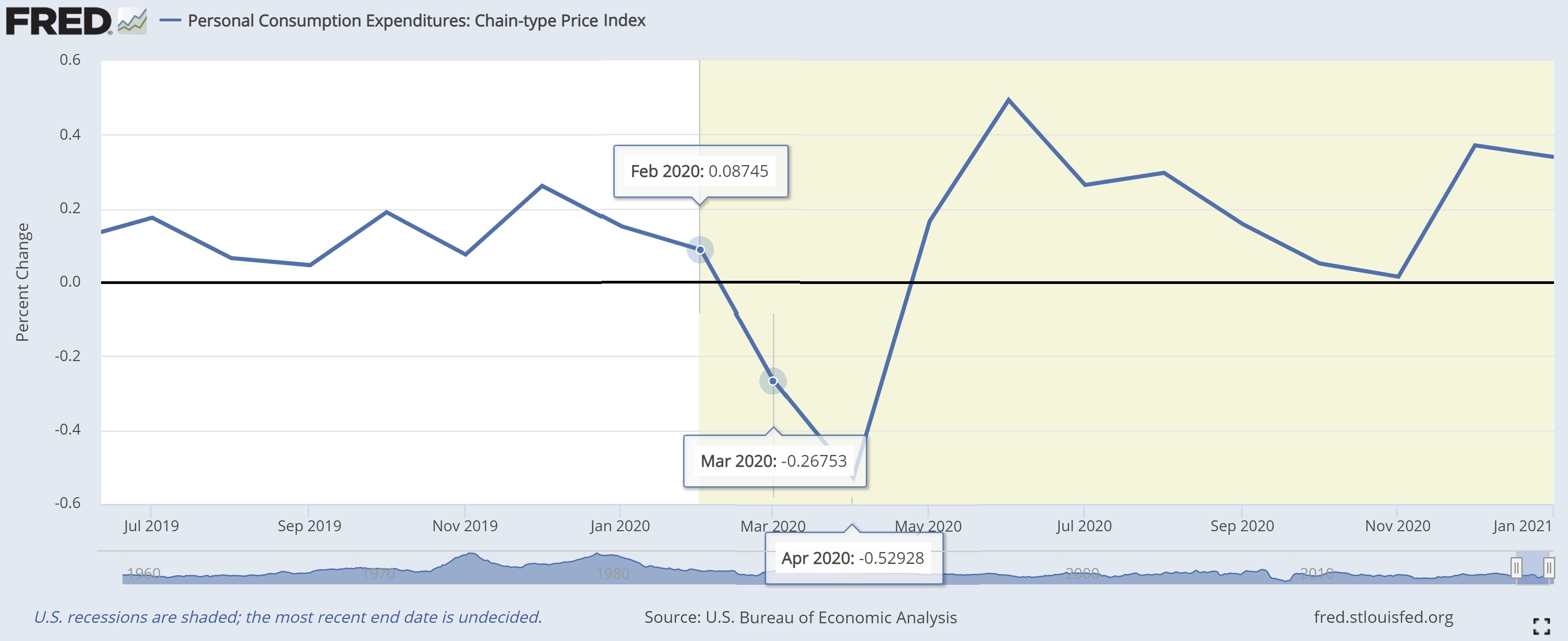 Homophones are a regular source of typos for me as I write these notes. One came to mind earlier this week when thinking about statistics. Meghan Trainor was not thinking about year-ago lookbacks for economic indicators when she and Kevin Kadish wrote this song (its video has over 2 billion views).
We are nearing the one-year anniversary of the worst periods of the coronavirus-related economic shut down. As you likely recall, it was an eerie time. Major boulevards in American cities were vacant. Shelves were depleted as folks worried about the need for bleach and toilet paper. Large sacks of flour were flying out of grocery stores as concerns about food scarcity were abundant. With the benefit of some hindsight, notwithstanding the loss of lives and livelihoods, it wasn't as apocalyptic as some feared.
Now we are facing the aftermath of this period. Our economy is recovering, but far too many people are not working. We'll get more data on that later today when the Bureau of Labor Statistics releases their jobs report. No matter what the headline tally reads, people leaving the labor force (many temporarily) will continue masking the lasting negative impact on the careers of many.
All the number crunchers are also dealing with the aftermath. As we're likely to see in the months ahead, inflation should start to look lofty, especially when considering the year-ago comparisons. As you can see in the chart above, data from the Federal Reserve's preferred price proxy took a substantial dip during the worst of the pandemic as consumers spent considerably less in reaction to an uncertain future. Over the next few months, year-over-year inflation statistics will be compared to last year, thus creating a temporarily low "base effect."
For now, the Federal Reserve has committed to seeing past this mathematical anomaly, choosing to remain accommodative in the face of these anticipated increases in inflation trends. How it all shakes out after this period is anybody's guess, but some of the inflation signs Atlas watches aren't letting up just yet, so after we move through the data of the next few months which will be skewed by the low base, Atlas believes added price pressures will follow. Although we don't expect them to treble...er, triple.