You are here

Sure Thing, Mr. Draghi
Sure Thing, Mr. Draghi
Submitted by Atlas Indicators Investment Advisors on April 12th, 2019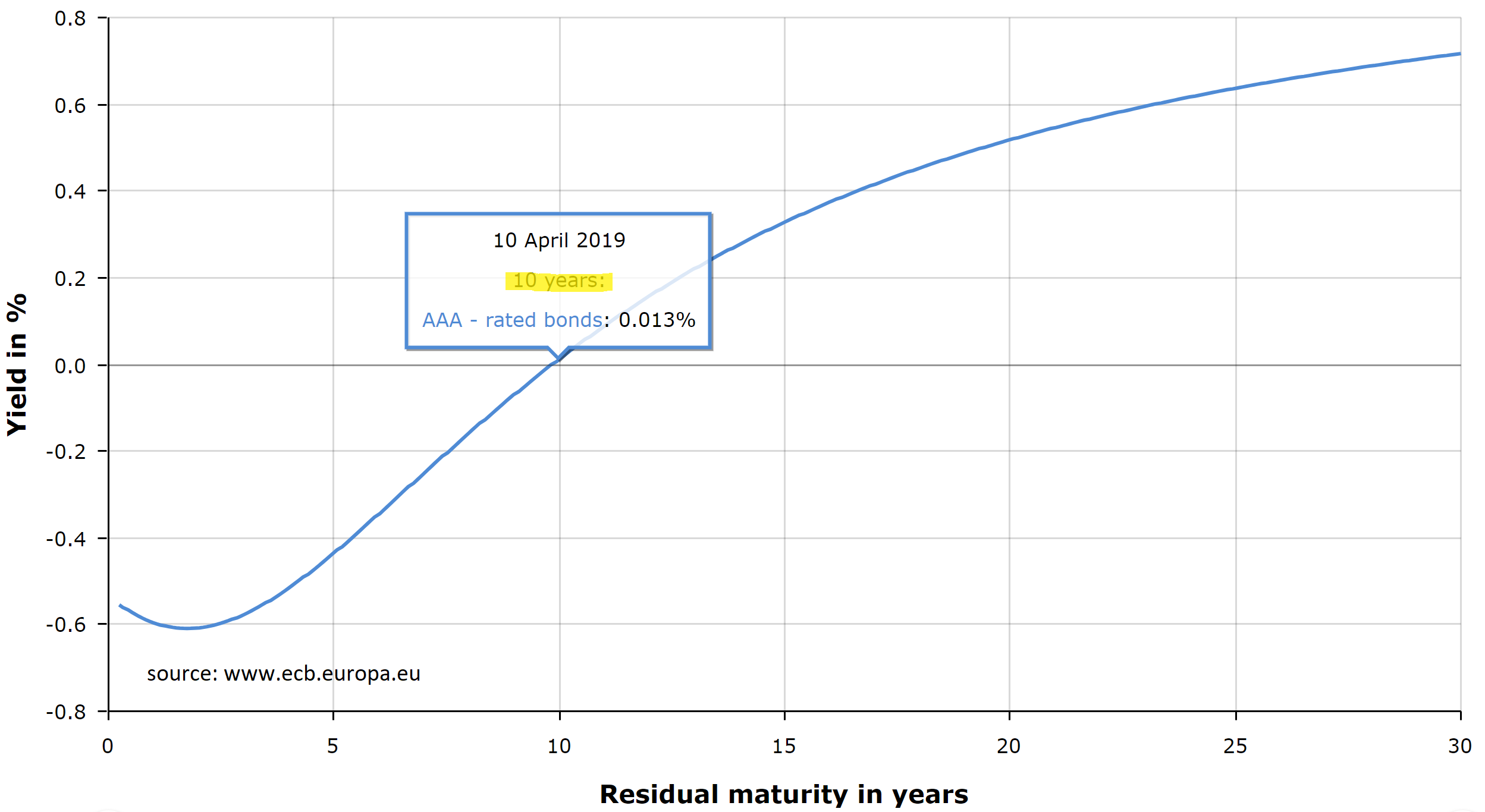 The curvature of U.S. bond yields has attracted a lot of press of late. Atlas has written about it in some of our blogs, and the significance of a possible inversion has frequently been a subject of discussion at our Pie Parties. Whatever current shape the curve takes or your choice of maturity, the returns are still positive. That's to be expected, right?
Don't count on it. Two days ago (Wednesday), Mario Draghi, president of the European Central Bank (ECB), left its main lending rate at zero. Wow, free money! But wait, there's more. He also assured that the bank would pay overnight depositors a minus 0.4 percent. What? That means you will lose money if the bank holds dough in your account for a bit.
This announcement actually is just an extension of ECB's policies already in force, and he even said that they hope to maintain such rates for the rest of this year. Small comfort; it seems to stand common sense on its head. Essentially Mr. Draghi is promising us a sure thing: keep your cash in your pocket and you will have more at the end of the day than you would if instead you had trusted it to the bank. Ugh.
To paraphrase a tune sung long ago by Billy Preston, in Europe something from something leaves (less than) nothing. Here in the U.S. we can still expect to receive some sort of positive return on our bank deposits and money markets even though the payoff seems scant. Now doesn't that feel just like a fresh breeze blew through the room? (by J R)