You are here

That's a Lot of Bull, Part 1
That's a Lot of Bull, Part 1
Submitted by Atlas Indicators Investment Advisors on August 23rd, 2018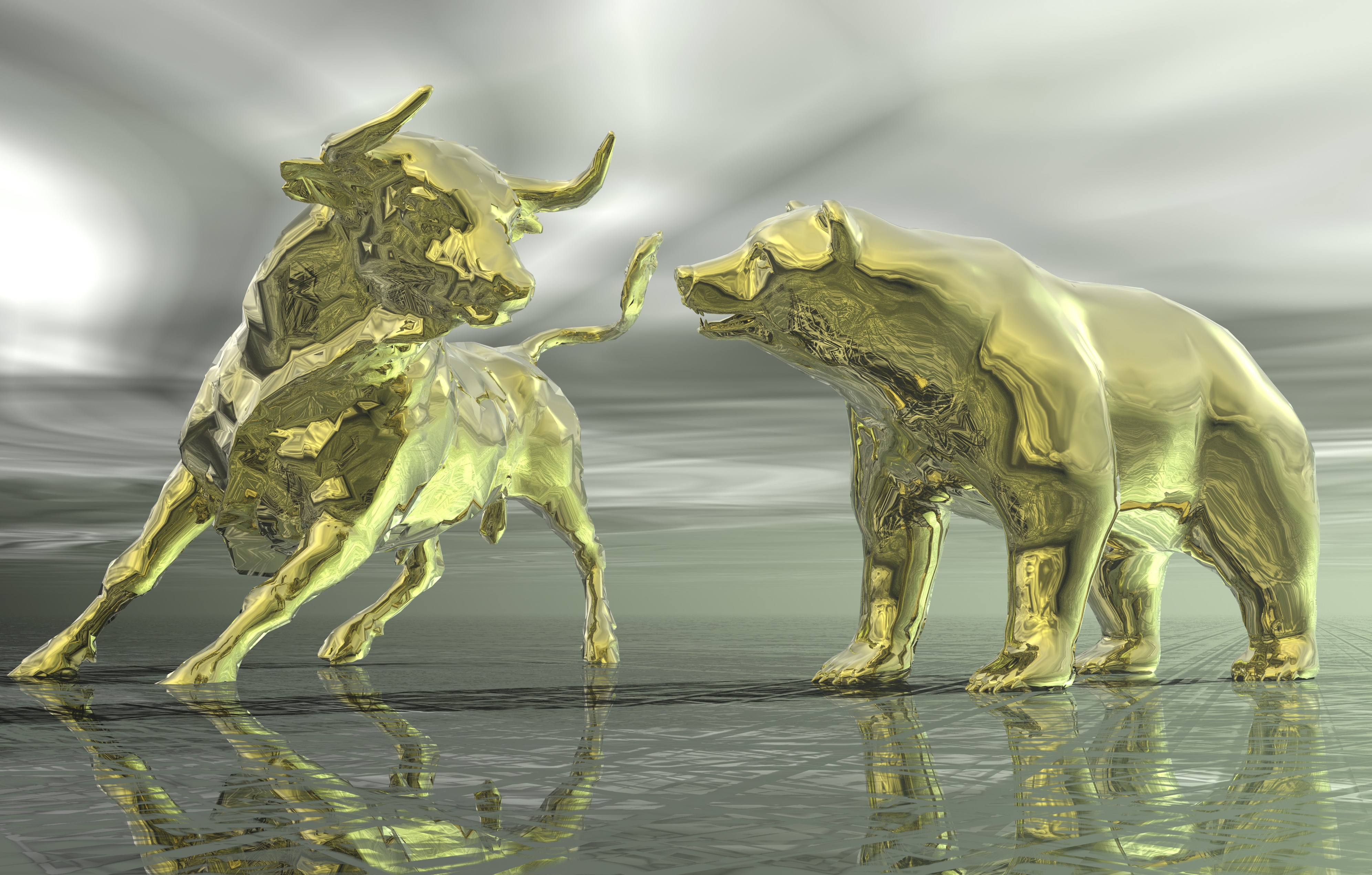 At our last Pie Party, Jack raised a question about basic definitions regarding terms often thrown around: bull and bear market. Well his question led to more questions. What is a bull market? When do they start? How far must a bull market fall before it ends?
Generally speaking, markets tend to trend in one of two directions, either up or down. When stock charts illustrating price actions move from the lower left to the upper right, one might hear pundits refer to a bull market. Correspondingly, when they begin heading from the upper left to the lower right for an extended period of time and magnitude, it becomes a bear market.
Of course, wonkish Wall St. wizards aren't satisfied with general definitions. They want more specificity, even if a consensus on meanings cannot be formed. The end result is muddy waters. Some consider a bull market to begin at the lowest price reached following a selloff of 20 percent of more; others say a market must rise 20 percent from that bottom before you can even say a bull market has begun; and some believe bull markets can only begin after a new all-time high is reached. Furthermore, before making a case for bull or bear, they even need to agree on the term "market." Does the stock market even exist? Can you invest in the market? Is it all just math?
The term stock market is a colloquialism for a market of stocks. When the nightly news or business section of the paper quotes the market, they are showing you an index which is really a mathematical construct which cannot be purchased. It can be closely replicated, but not actually bought. In short, you can buy various subsets of the market, but not an index itself. Ok, back to bulls and bears.
Based on the earlier mentioned definitions, the current bull market either started at or about the time the market bottomed in March of 2009 or roughly four years later in March 2013! And these are based on the simplest definitions of bull. Which is correct? Oh geez, that reminds me of another term: correction. We'll tackle that in a subsequent note.
Atlas isn't going to argue semantics with market pundits (they won't return my call). What we'll continue doing is monitoring risk in our client's managed portfolios. Currently, the trend is moving higher, but we wait vigilantly, watching for signs of deterioration. To the best of our ability, we'll increase/decrease risk based on what the market tells us is happening, not the calendar or some headline.