You are here

Snot a Joke
Snot a Joke
Submitted by Atlas Indicators Investment Advisors on June 13th, 2021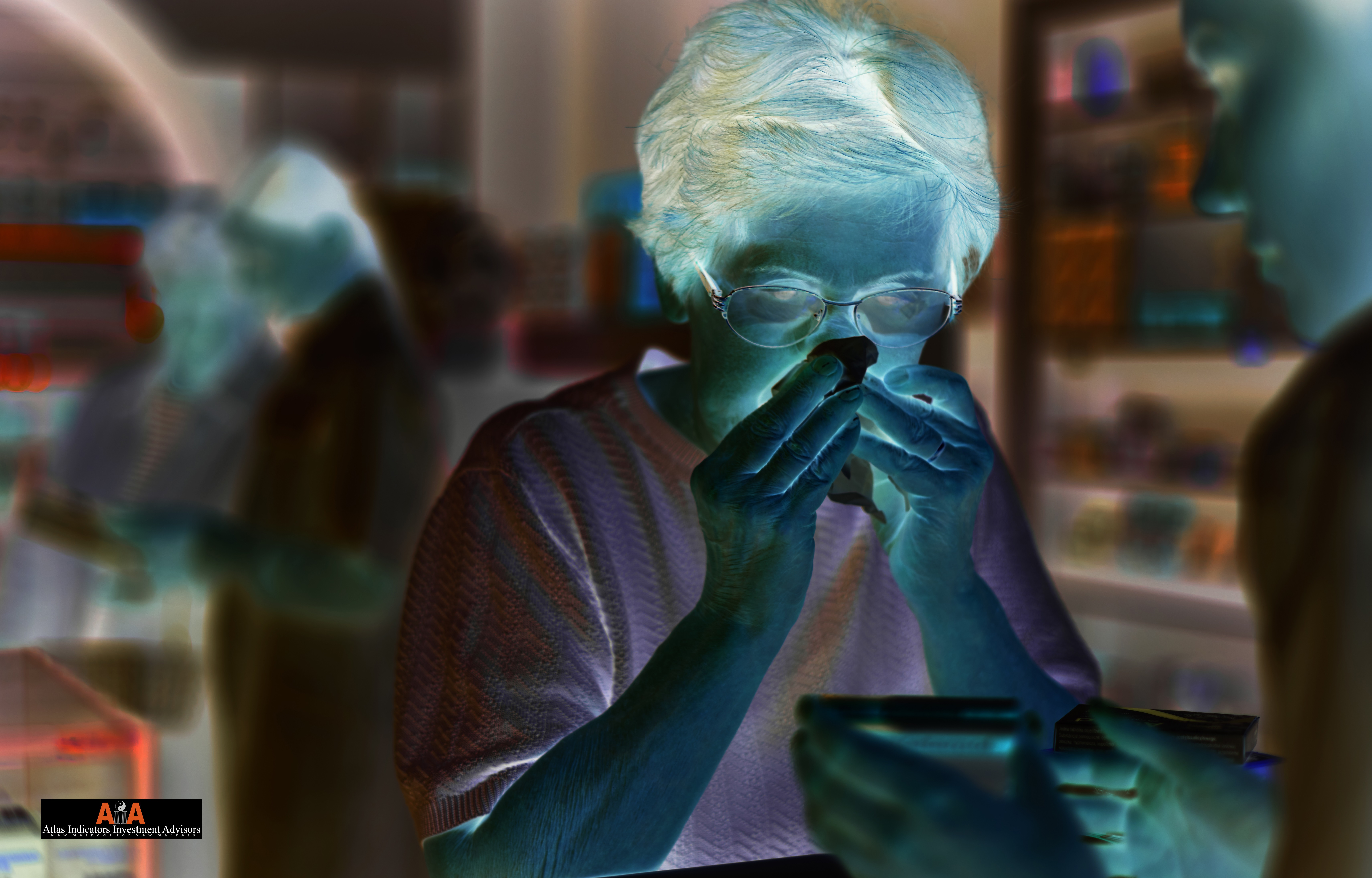 Atlas tries hard to avoid controversial topics. We exist to help clients manage risk through a variety of environments using a proprietary method of market analysis. But we'll tangentially touch on topic today that comes with some contention here in America because the title above was too good not to use: Masks.
We've all worn them in the pandemic reality we're only now exiting in the U.S. They've become part of my daily checklist as I leave for the office (keys, phone, something to eat, and mask). Despite minor irritations to my sensitive face, they can even feel comfortable when the weather is a bit chilly. It reminds me of the protection offered by my beard without the grooming commitment.
Facial comfort aside, there are other reasons to wear them, and some researchers from the National Institute for Health offer a new one in this research letter from the Biophysical Journal. Apparently the seasonality of respiratory diseases is in part linked to humidity. During the colder months low levels of absolute humidity outdoors and relative humidity indoors increases water evaporation from the mucosal lining of the respiratory tract, weakening a layer of protection from viruses.
This note might seem out Atlas' lane, but it's not. In fact, it is snot that could help the economy from wasting precious resources combating something as common as a cold. According to this research from the National Institute of Health, the seasonal flu creates an estimated economic burden of $11.2 billion. This number includes everything from employee productivity losses while feeling under the weather to emergency room visits and even deaths.
There's no telling if wearing masks during the post-pandemic world will catch on. Arguments about civil liberties are not easily solved. Science hasn't always been enough of a justification for Americans' behaviors. But if you are ever questioned about a mask being effective tool for virus protection, you can answer confidently, "Maybe. Maybe snot."