You are here

November 2018 Retail Sales
November 2018 Retail Sales
Submitted by Atlas Indicators Investment Advisors on December 24th, 2018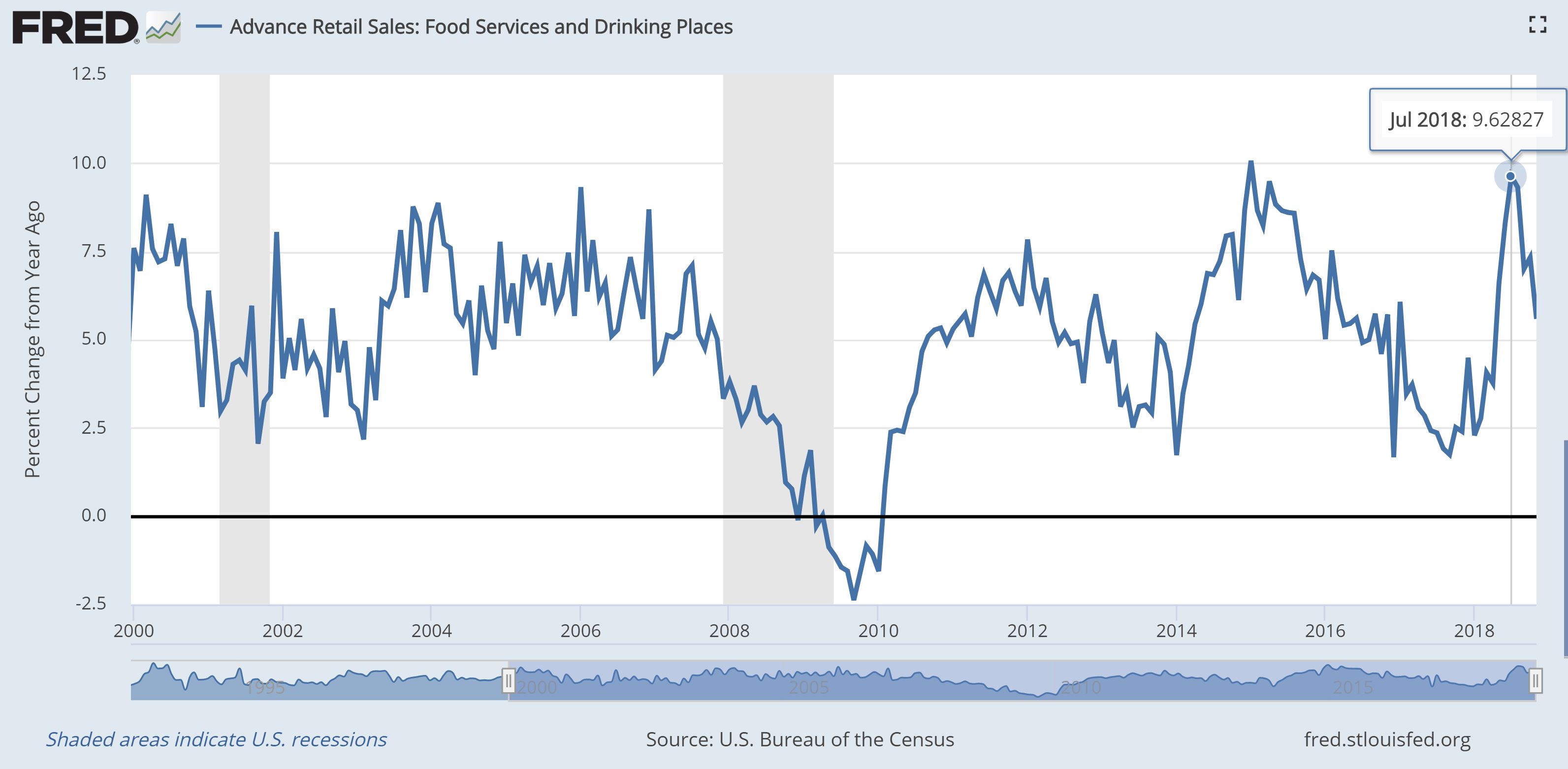 Retail sales slowed in November 2018 according to the latest from the Census Bureau. After rising an upwardly revised 1.1 percent in October (originally +0.8 percent), consumers increased outlays by just 0.2 percent as the holiday shopping season got underway. Year-over-year, this sort of spending rose 5.6 percent; on its own this looks impressive, but it slowed way down from 7.3 percent a month earlier.
A few categories stand out in the report as negatives, including Atlas' favorite line item. Motor vehicle sales slowed to 0.2 percent from 1.5 percent. Building materials declined 0.3 percent after rising 1.5 percent in October. Clothing store receipts declined 0.2 percent after rising 1.3 percent. Spending on sporting goods and equipment for other hobbies decelerated to 0.4 percent from 1.1 percent and are now down 8.8 percent from a year earlier. Department store sells slowed to 0.4 percent growth from 1.2 percent. Fortunately, especially since this is a growing category, nonstore sales rose to 2.3 percent from 0.8 percent, but their year-over-year trend fell to 10.8 percent (still not bad) from 11.8 percent.
Finally, Atlas' favorite line in the report didn't just worsen, it contracted in the period. Money spent at food services and drinking places declined 0.5 percent, giving back most of the 0.6 percent gain in October. Their year-over-year tally dropped to 5.6 percent from 7.3 percent. As you can see in the graph above, this is a steep decline in the trend, nearly cutting the year-over-year tally in half from the recent peak in July of 9.6 percent; for some context, this is the largest four-month decline since the turn of this century, a period which included two recessions. Americans reined in their discretionary spending quickly during the last few months.
Once again, Atlas is forced to use the dreaded D-word: deceleration. Our economy is exhibiting several signs of slowing. Of course, slowing does not necessarily lead to a recession, but it is must precede one, and the rate of change in discretionary spending fell quickly. Atlas will continue monitoring a variety of indicators as 2019 gets underway, offering our interpretation of the data. With just a few days left in the year, our expectations for America's economic growth rate is growing drearier.