You are here

Not Endless 
Not Endless 
Submitted by Atlas Indicators Investment Advisors on December 17th, 2020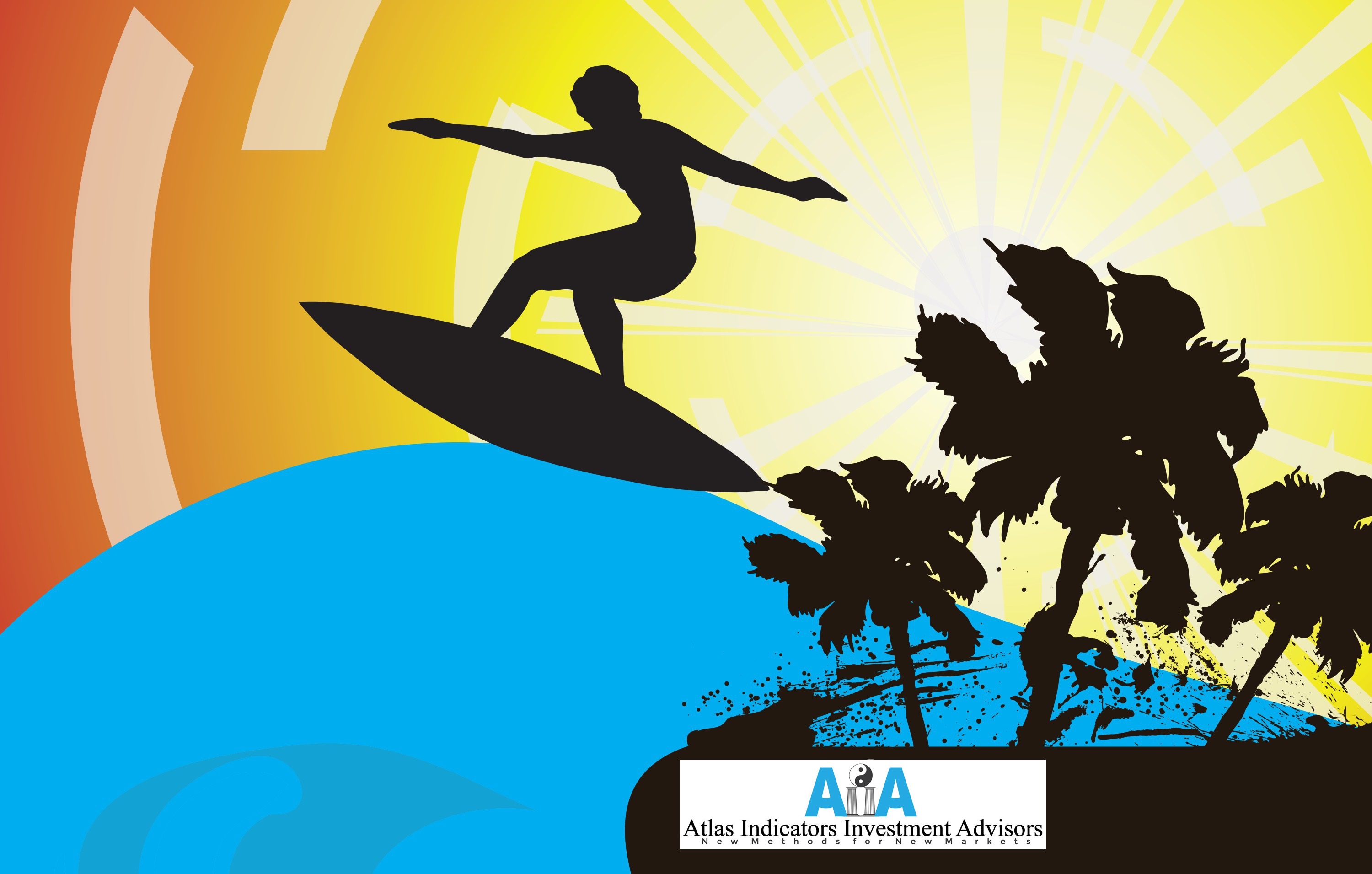 As winter approaches the northern hemisphere, dreams of warmer days begin accumulating. It kind of makes one think of the 1966 documentary film directed, produced, and edited by Bruce Brown which was selected for preservation in the United States National Film Registry by the Library of Congress for being culturally, historically, and aesthetically significant: Endless Summer. The 95-minute film follows a couple of California surfers looking to escape the cold ocean currents of winter by tracking the warmest season as it travelled the globe.
Waves co-star in the flick. Waves are created as energy from winds transfer to the water creating swells or groups of waves which travel thousands of miles. These waves oscillate evenly between peaks and troughs until something interferes with the symmetry. As the waves approach the shoreline, they slow down causing two things to happen: First the waves begin to squash together causing their amplitude to rise. Secondly the bottom segment of the wave is slowed sufficiently by the rising sea floor, while the pace of the top half continues. Eventually the wave topples.
Humans have been creating and crashing waves in various types of markets for centuries. Look at any market: rising demand causes steeper oscillations, as optimism leads pricing to become top heavy, the wave starts toppling. Take the Dutch tulip mania in the 17th century or Mississippi bubble of the 18th century. Something more recent includes the Nifty-Fifty of the 1970s or even the tech bubble of the early 21st century.
The globe's current bull market has some interestingly similar characteristics. A forceful wind of support from the Federal Reserve and other central banks is driving the waves higher. This in turn is creating acronyms like FOMO and TINA (fear of missing out and there is no alternative). Such influences, of course, cannot go on forever. To that end, Atlas has no way of knowing how the current bull market will stop; however, we are not complacent either. We won't find the top (outside of blind luck, nobody else will either), but we do use our disciplined set of rules when making portfolio allocations and will continue doing so as a means of risk management.
Summers and bull markets are not endless. Even the film had to roll credits at some point. Atlas will continue monitoring market indicators and the oscillations of the positions in our client's managed accounts. In the meantime, let's continue riding the wave which started in the spring of 2020.