You are here

January 2019 Employment Situation
January 2019 Employment Situation
Submitted by Atlas Indicators Investment Advisors on February 4th, 2019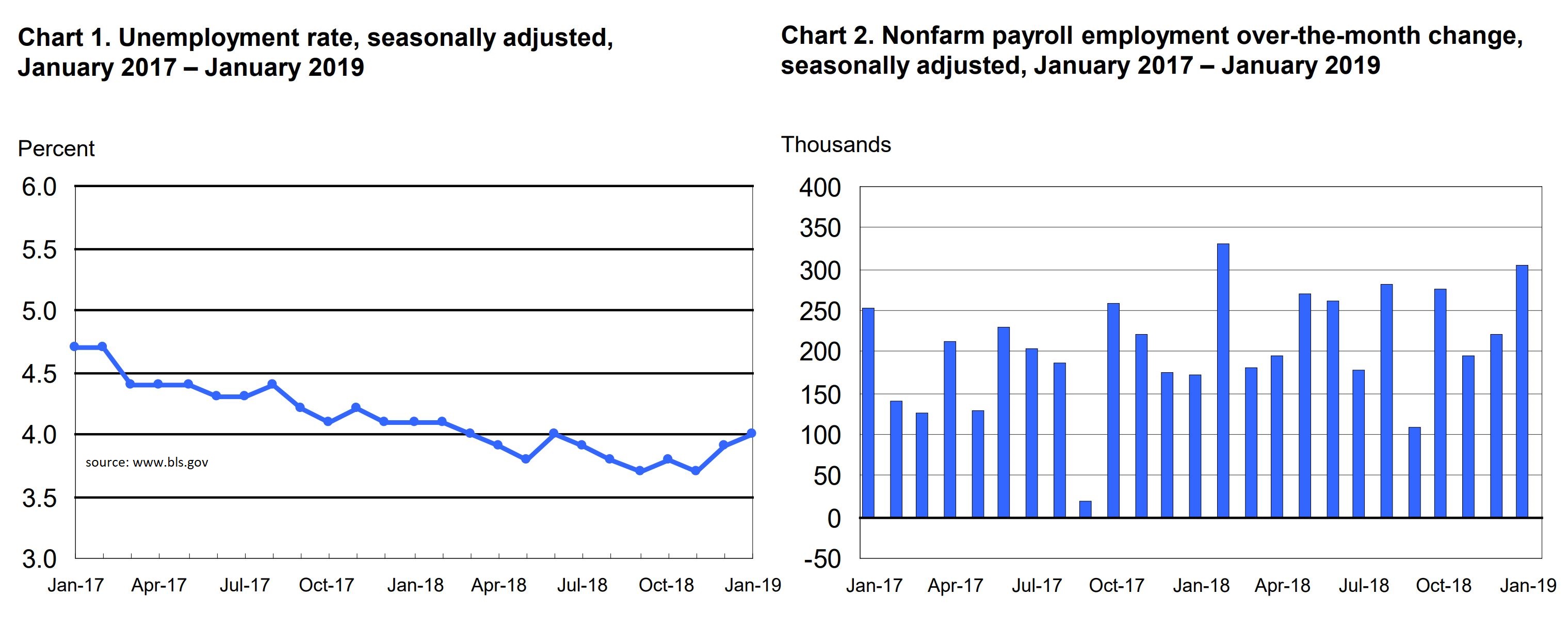 America is hiring. Our economy added another 304,000 jobs to start this year according to the Bureau of Labor Statistics. Labor gains in January 2019 were unexpectedly strong as the average analyst penciled in an estimate of nearly half this total. However, there was a significant downward revision to the prior period, falling to just 222,000 from 312,000 in the original count. Fortunately, some of that was gained back in the latest upward revision to November's tally which rose an additionally 20,000. Despite the large gain in hiring, the unemployment rate rose to its highest level since June 2018, reaching 4.0 percent from 3.9 percent in December.
Payroll gains reflect an economy which is making stuff. Construction firms added 52,000 net new employees in the period. While it was the slowest gain in five months, factory payrolls added 13,000 net jobs. Mining and logging tacked on 7,800 net new workers, the best since August 2018. Local government hiring was up as well, contributing 9,000 net new employees. Federal government jobs tallied 1,000 in total, while states were net firers in the period, losing a net 2,000 workers.
Wage data also improved in January. The average hourly earnings for all employees added three cents for a total of $27.56 after gaining a dime in December. During the past year, this pay proxy is up $0.85 or 3.2 percent. Not all the monthly gains went to the folks in charge either. Nonsupervisory and production worker pay also rose three cents to $23.12.
Employment is arguably the most watched indicator, so its improvement is important. Not only does its uptick mean a growing number of workers have money to spend, but it also influences folks who already have a job. As they look at the employment situation, they could begin to feel better about their situation. This perceived or real labor security is likely a net positive for consumption, the largest segment of America's gross domestic product.