You are here

Fourth Quarter 2018 Gross Domestic Product
Fourth Quarter 2018 Gross Domestic Product
Submitted by Atlas Indicators Investment Advisors on April 4th, 2019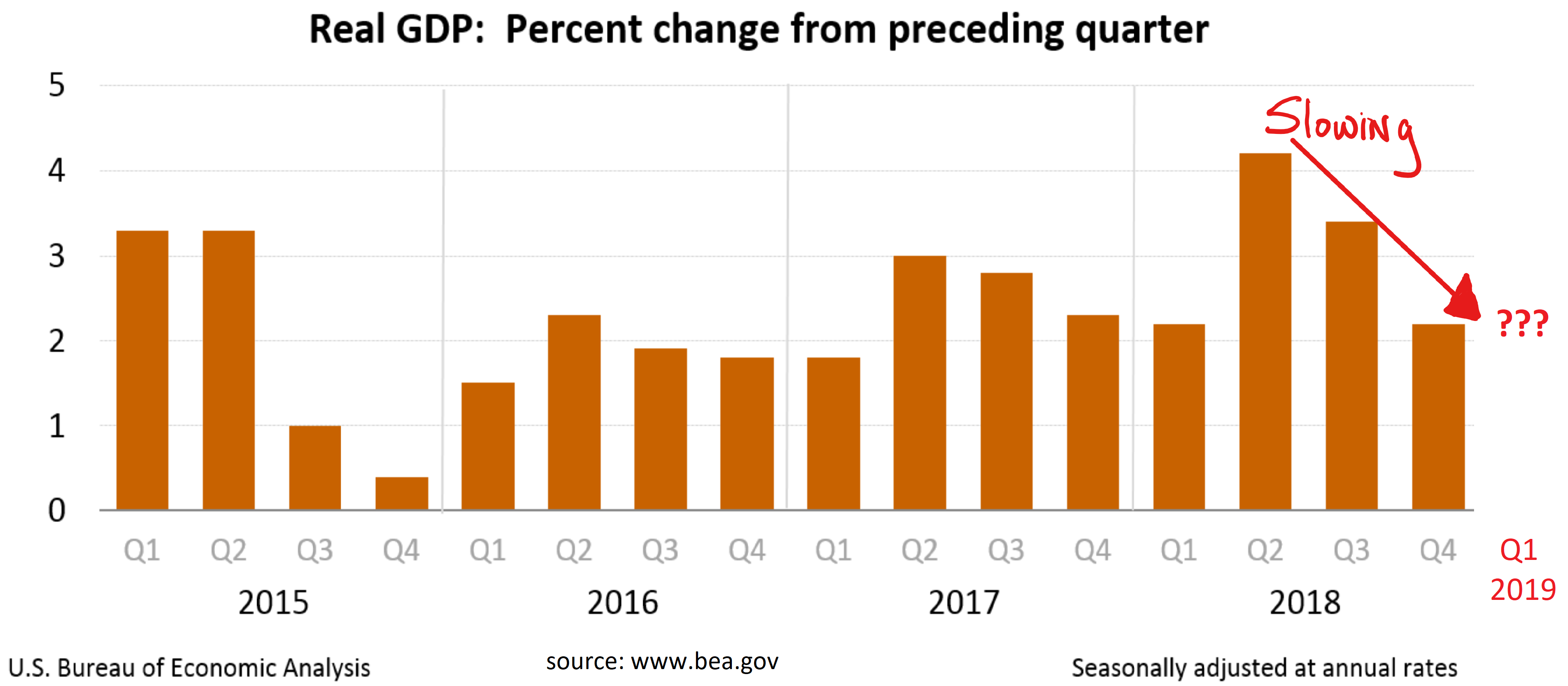 More data regarding America's economic output were collected and tallied up by the Bureau of Economic Analysis, providing a fuller look at our nation's gross domestic product. Unfortunately, the fuller picture suggests additional slowing took place in the final quarter of last year than first thought. On a seasonally adjusted, annualized basis, output grew 2.2 percent, revised down from 2.6 percent in the earlier estimate.
The three largest contributors to output were downwardly revised. Starting with the largest, personal consumption expenditures were downgraded to 2.5 percent, down 0.3 percentage point. Business investment was dropped to 3.7 percent versus the earlier estimate of 4.6 percent. Additionally, government spending actually declined 0.4 percent instead of growing by the same rate according to the previous calculation. Finally, next exports were upwardly revised as exports were marginally greater than the earlier estimate suggested and imports were less robust.
This latest slowdown was the second consecutive quarter of decelerating output. After a strong surge of over 4.0 percent in last year's second quarter, output slowed to 3.4 percent in the third quarter and even further to close out the year. More of the same seems to have happened in the first three months of this year. As you may recall from yesterday's note, the Chicago Fed National Activity Index showed additional signs of slowing. Slowing does not necessarily portend a new recession, but it does increase the chances since tepid growth makes the economy less resilient to external shocks. We'll start getting second quarter figures early next month when the Institute for Supply Management releases April data. If we see any concerning developments there, we'll write about it for you right here.